Transforming Parental Leave Engagement


Watch this 3 minute clip; hear how Deloitte, Linklaters and Virgin Money engage their working parents as part of their retention and gender balance strategy:

Ensuring colleagues on parental leave feel connected is hard,
yet critical to retention, and in turn gender balance.


Our parental leave gift service transforms engagement; we donate 100% of our profit to vulnerable children, the story of how your gifts support them communicates your thoughtfulness and how much you care.

 

Your beautiful, organic, From Babies with Love gifts make your

working parents feel valued, improving their experience across parental leave and in returning to work, supporting retention of diverse talent in your company.

You transform existing spend to become a consistent, inclusive and strategic part of your working parents programme, connecting your people strategy with corporate values to deliver exceptional employee experience, and contribute to the UN Sustainable Development Goals.


Emma Codd, Global Inclusion Leader, Deloitte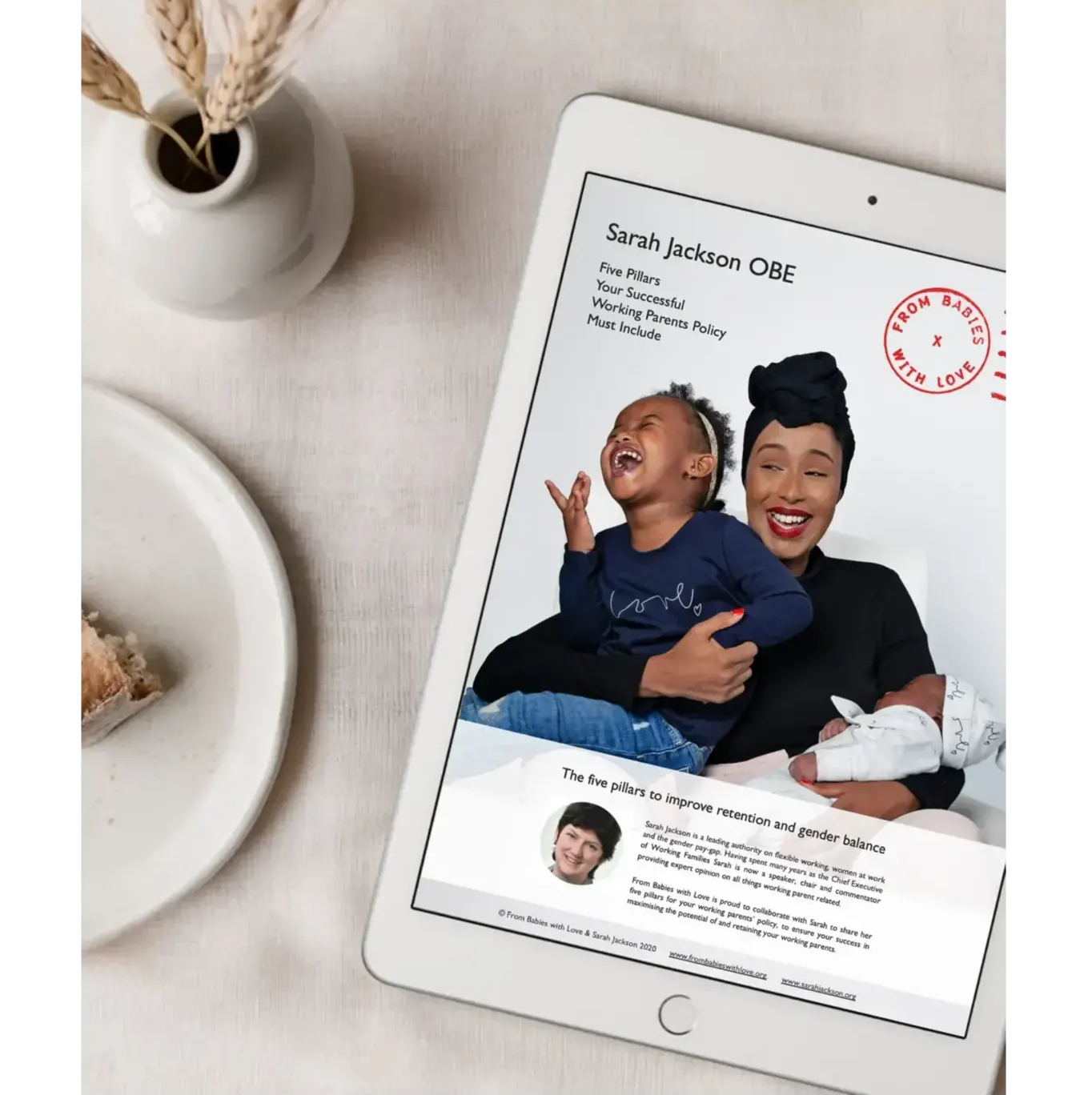 Your free guide

Five Pillars Your
Successful Working Parents Policy Must Include

Retaining Working Parents is a vital part of your talent strategy, and critical to achieving gender balance.
Assess your policy against our FREE resource: Five Pillars Your Successful Working Parents Policy Must Include
We serve hundreds of clients to transform gifting into a strategic part of their parental leave programme