Parental Leave Gift Service

Ensuring colleagues on parental leave feel connected is hard, yet critical to talent retention, and in turn gender balance.

We donate 100% of our profit to orphaned and abandoned children; your gifts celebrating your colleagues and at the same helping vulnerable children creates poignant engagement, supporting retention of diverse talent in your company.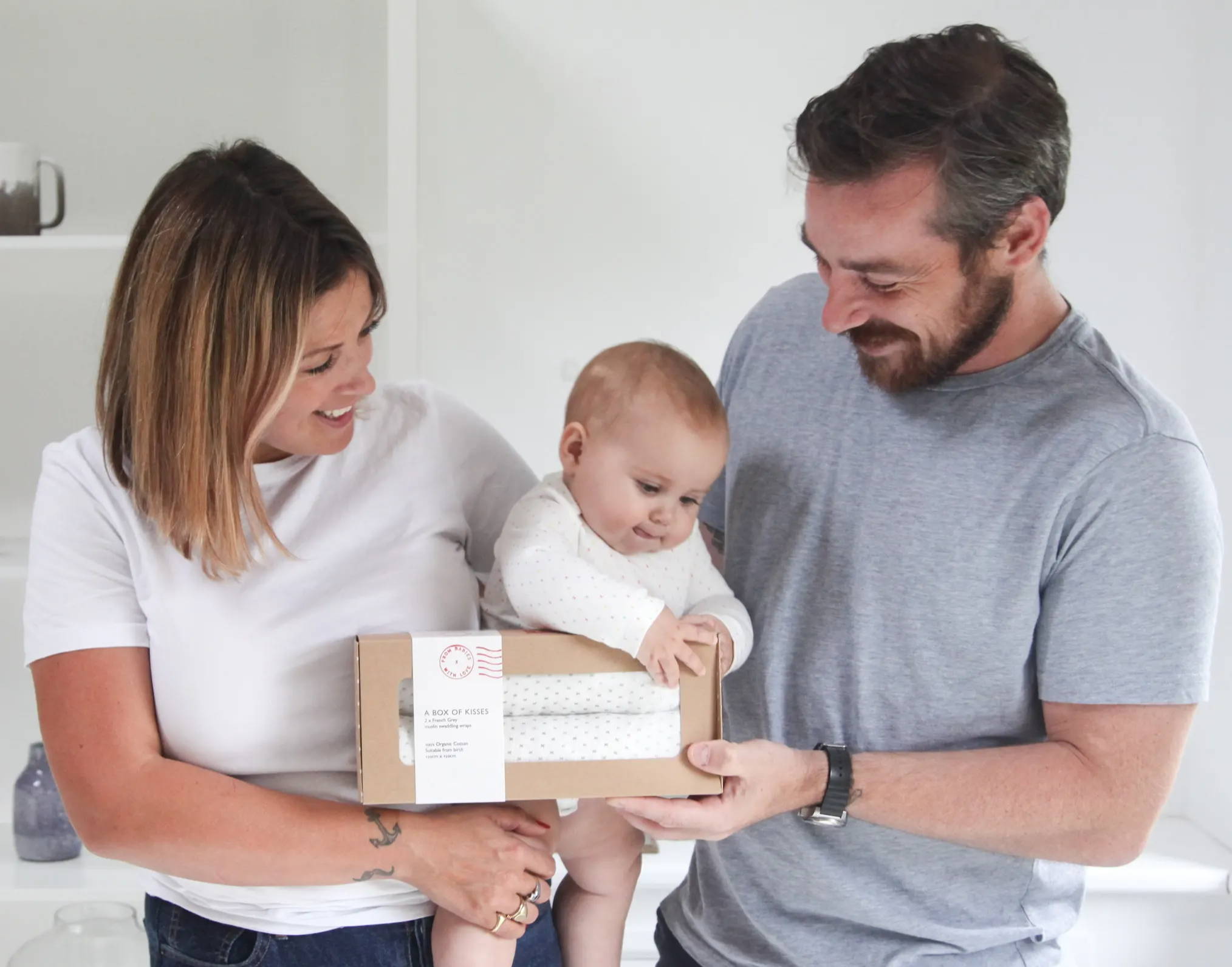 Poor experience across parental leave causes talent attrition,
with financial cost and gender imbalance consequences.
Do you answer yes to questions like these?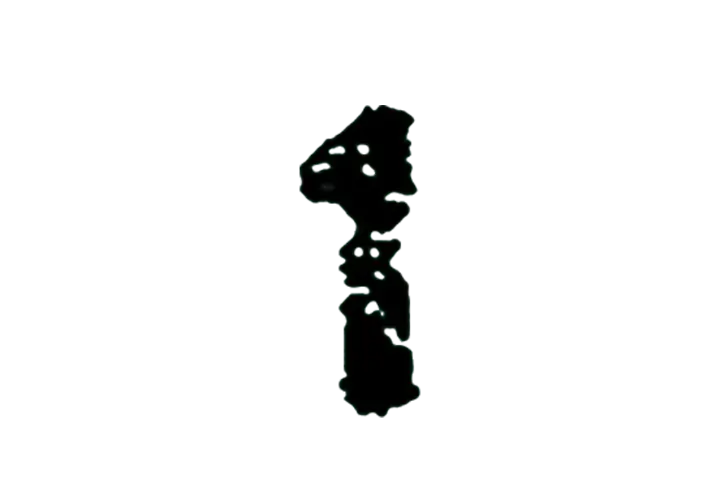 Have colleagues left, working parents who have experienced a disconnect with the business? Has this impacted gender balance?
Do you have inconsistent practice and ad hoc spend; one manager celebrating colleagues whilst others are missed?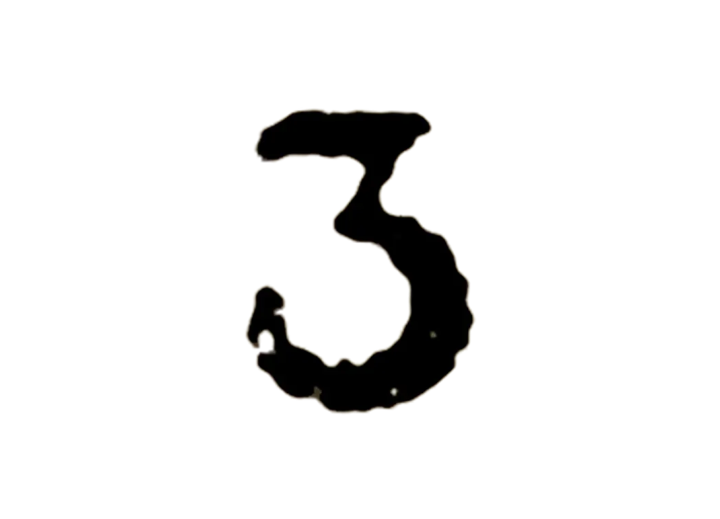 Would you like to communicate your values, at a moment that matters in your colleagues' lives and careers?
Would you like to transform spend
to communicate how much you care?

Emma Codd, Global Inclusion Lead, Deloitte
Our parental leave gift service transforms engagement; we donate 100% of our profit to vulnerable children, the story of how your gifts support them communicates your thoughtfulness and how much you care.

Your beautiful, organic, From Babies with Love gifts make your working parents feel valued, improving their experience across parental leave and in returning to work, supporting retention of diverse talent in your company.

You transform existing spend to become a consistent, inclusive and strategic part of your working parents programme, connecting your people strategy with corporate values to deliver exceptional employee experience, and contribute to the UN Sustainable Development Goals.
The transformation you'll create: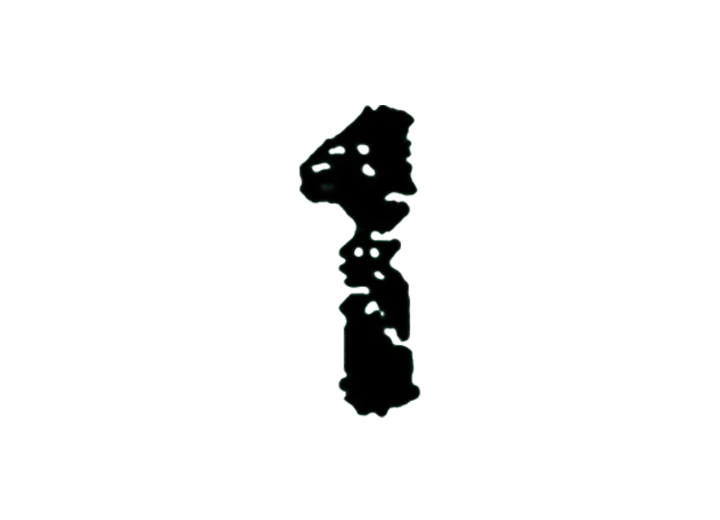 The feedback you'll receive will show how your colleagues feel valued, contributing to retention and in turn gender balance.
An inclusive and strategic approach. No colleagues left out or inconsistent practice amongst line managers.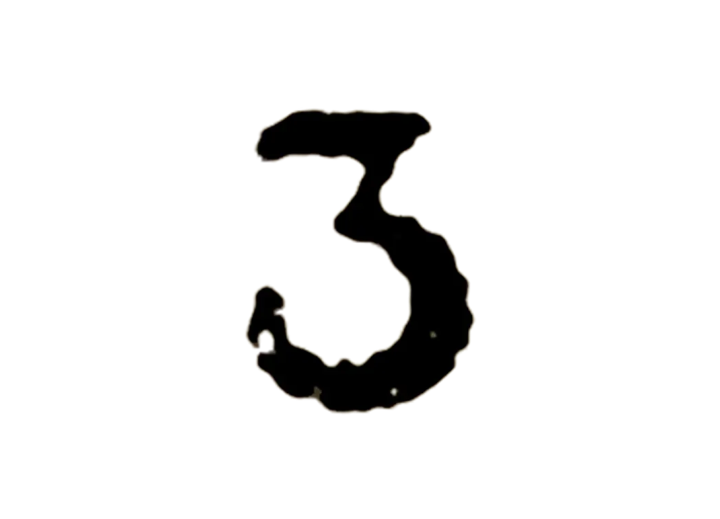 Stories of social change that engage your whole workforce. Your colleagues posting on social media, authentic and impactful for your brand.
Watch this 3 minute clip; hear how Deloitte, Linklaters and Virgin Money engage their working parents as part of their retention and gender balance strategy:
We've written the business case for you!
We serve hundreds of clients to transform gifting into a strategic part of their parental leave programme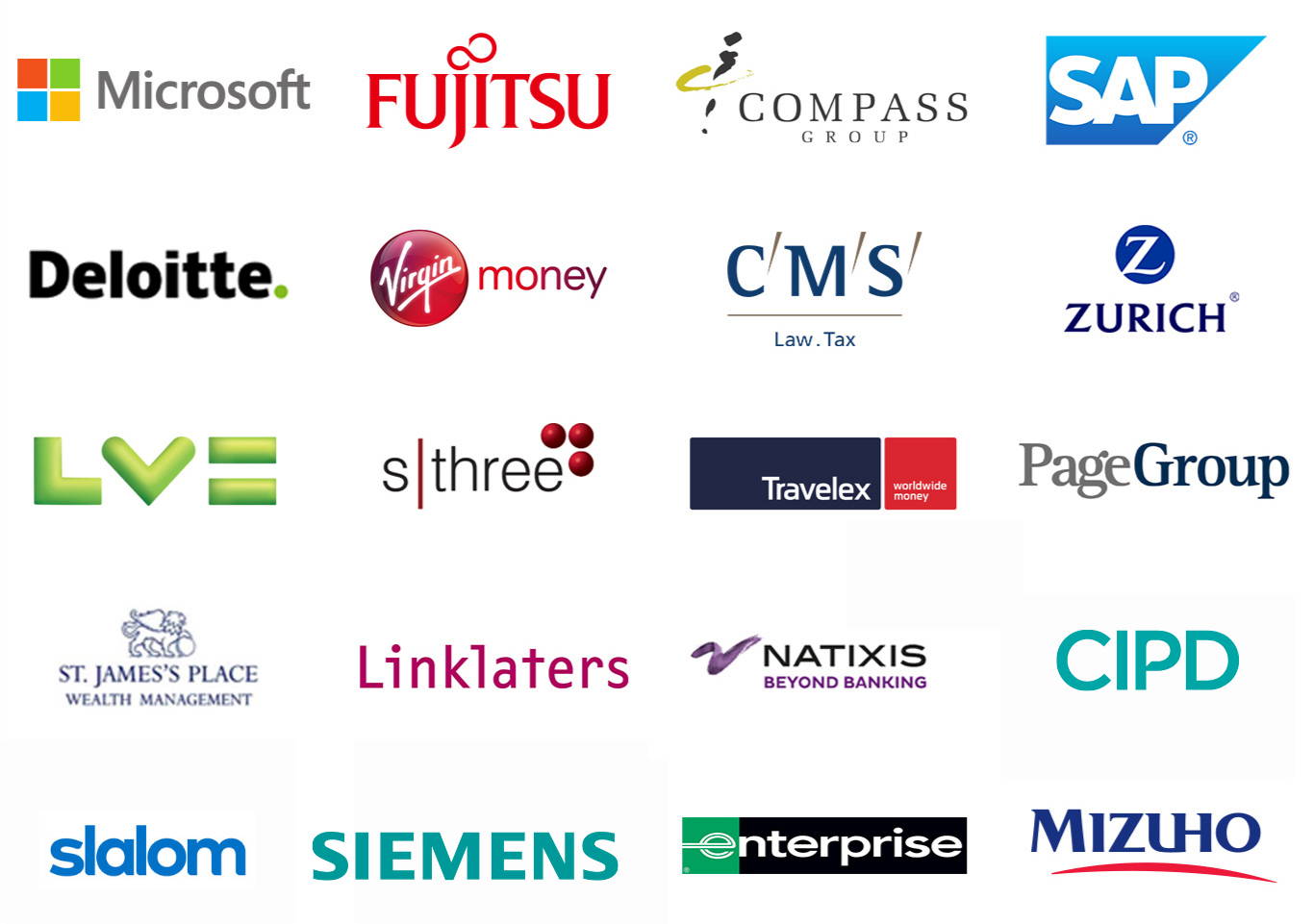 Your inclusive approach: take 3 easy steps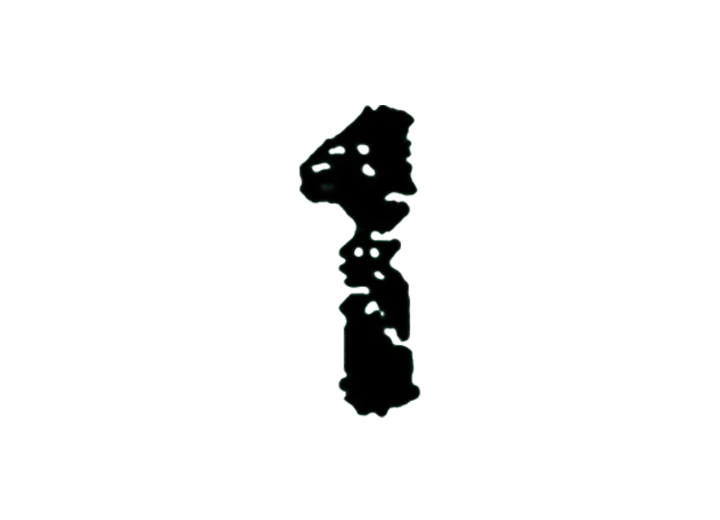 Speak to one of our experts to choose strategic gift communications that maximise engagement and deliver exceptional employee experience at moments that matter.
We'll liaise with your HR operations colleagues and fit in to their existing process.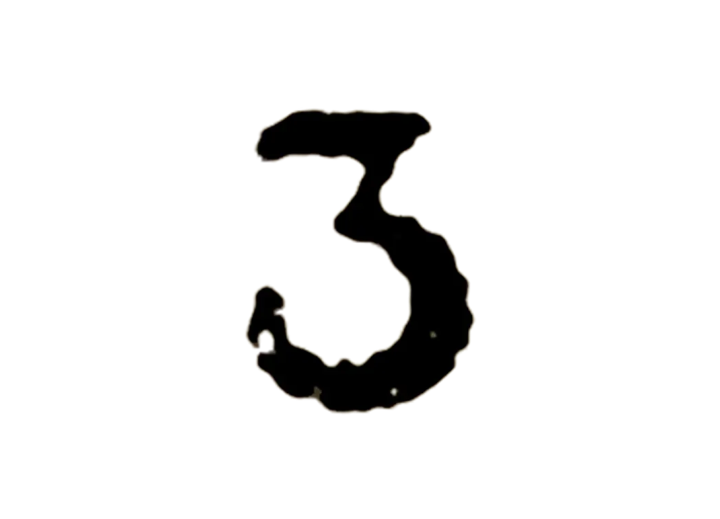 Enjoy your feedback! Your consistent and meaningful employee experience will impact retention, and in turn, gender balance.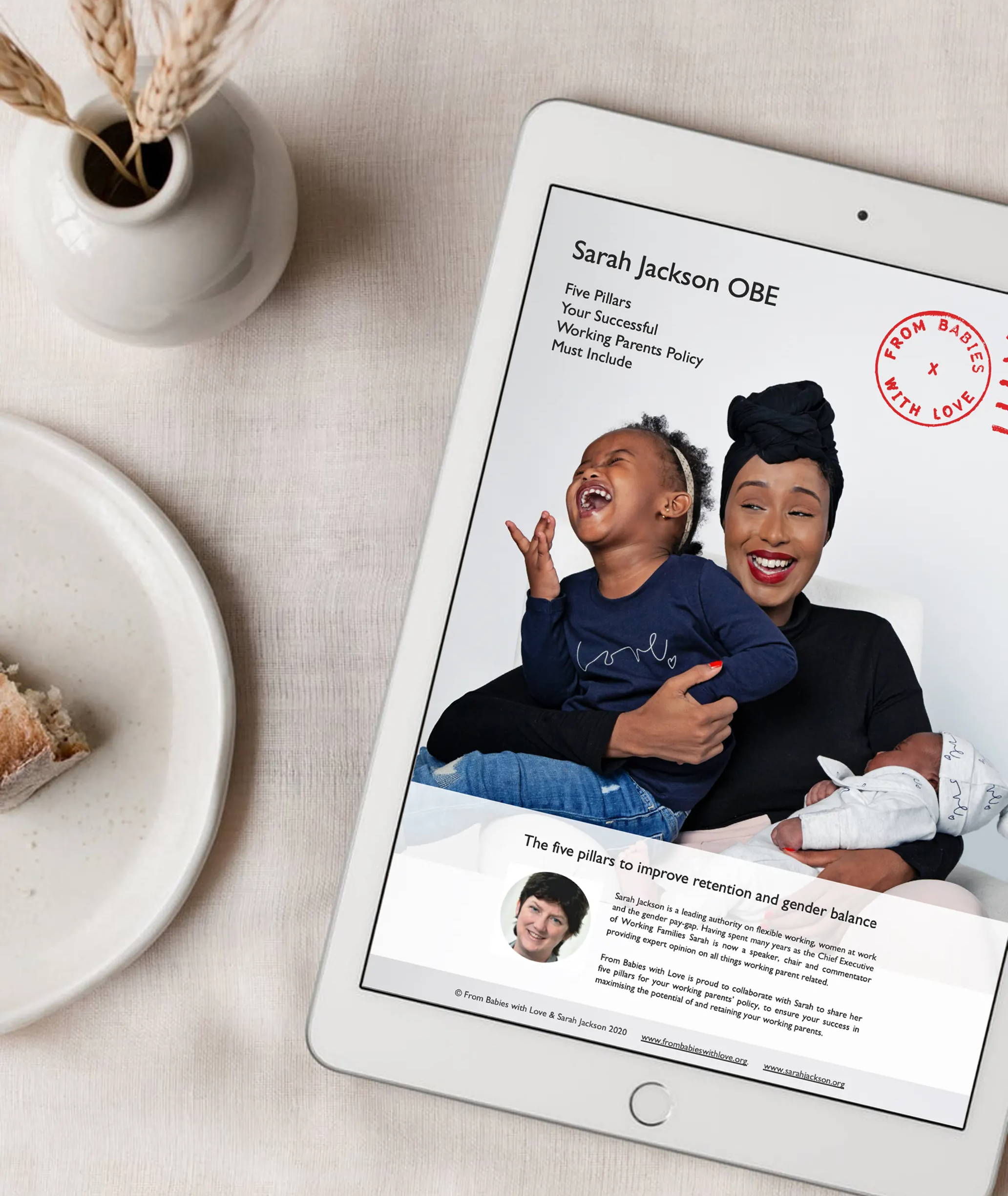 Five Pillars your Working Parents Policy Must Include
Retaining Working Parents is a vital part of your talent strategy, and critical to achieving gender balance.
Sign up and get our FREE guide to the Five Pillars your Working Parents Policy Must Include, so you can improve retention and gender balance.
You'll also get our inspiring series, How HR Leaders Change the World, delivered to you each Tuesday morning.
Don't like it? No problem, you can unsubscribe in a click. You can read our privacy policy here.